Reading Time:
7
minutes
As we know the fact that India is an Agricultural rich country, where more than 80% of our population depends on this for their livelihood & Also provides about 52% employment in our country. India is one of the World's Leading producer of fruits, cereals, Spices Etc & Supporting 17.4% of the population Globally.
Why to Start Agri exports business from India?
Decent Margins: A pretty much decent margins are achieved when you get into Agri exports. the figures do vary on the Volumes, countries
Fastest moving product: Agriculture products are basically a Lifelines to Humans in the global markets which gives rise to a demand of Agri products. The supply demand and gaps are higher in countries where there is no production at all.
Demand: It has the demand throughout the year irrespective of the seasons (Except the seasonal products), which gives rise to a recurring and consistent which is one of the factors to be stable in the business.
Best commodity for a start-up: its highly recommended for a start-up because some or the other way we are connected with farming, which becomes easy for us to understand & learn about the product & I can tell this as per my experience you just need a weeks' time to get the product knowledge and any lay man can the knowledge easily, whereas if you want to get into other sectors like pharma or chemical you require subject knowledge to venture in.
Scope: There is a huge scope for Indian Agri products in the global market just for its unique taste, aroma & authenticity. Even if we focus on our Neighbouring countries like Sri lanka, Bangladesh, Nepal, Myanmar, Cambodia we have built a Multi-Million dollar business.
Incentives & Drawback: That's one of the beauty of exports, where you get paid by the Government as incentives for the exports you have done. We have various schemes & it does vary as per the product & country.
What are the Agricultural products Exported from India?
Agricultural Goods can be classified as:
A} Non – Organic Agri products.
B} Organic Agri products.
Under Organic or Non – Organic Agri products it can be classified as:
Perishable Goods – Fruits, Vegetables, Flowers etc
Non-Perishable Goods – Spices, Cereals, Pulses, Dry Fruits etc
Processed Foods – Dehydrated onions, Garlic, Spices Powder etc.
Canned Foods – Canned beans, Canned pumpkins etc.
What are the Licenses required to start Agri Exports Business?
Compliances in Exports is very important, as Exports is also called as "Sale of Documents", So your documents speak up in your consignment. So below are the License that one has to take to start Agri exports from India.
GST Certificate
IEC Certificate
Export Promotional Council Registrations (each Product has its own EPC of which you need to get registered )
FSSAI
Letter of Undertaking ( LUT )
Port Registrations.
Once you have taken up all the Above licenses you are ready with your compliance part to kick – start your own Agri exports business.
How to start Agri exports from India?
Step 0: Niche / Product selection
This is the one of the most important steps before you even start, most of the start-ups start selling without even knowing what they are selling. So, you need to have a Deep knowledge of what you are selling. In order to move on & help you to understand on how to select a niche, this are things you need to work on – A} Choose a product which is in your village/city, which becomes an ease of doing business to procure, sort, pack, load & ship. B} A deep product knowledge is required C} Supply chain Management – Procuring the Bulk quantity goods in the framed time with the uniform quality.
Please check out my article on onions exports here – https://eximsanthosh.com/start-onions-exports-india/
Step 1: Exports Knowledge:
Don't ever dive into exports business with half Knowledge or being dependent on anyone. Try as much as possible to be independent. Learn all the basics of how exports business runs & Plan a flow chart for you with the step by step process so that you don't miss out any steps & Follow the protocol.
Step 2: Monetary
it's the Most important tool which will make your business roll. The monetary requirement in Agri exports is basically in two aspects. First – Product costs (It's the major investment) Second – Shipping & Logistics investment. These ae the only two investment which is actually involved in Agri exports.
Step 3: Market Selection
In case of Agri exports, some of the products are perishable, some are sensitive products & other Non – Perishable goods. To start with I would advise my start-ups to with start with neighbouring countries, so that the turn around period is less, Delivery time is almost reduced to 50%, Quicker the transaction more the motivated you are. Off course, Our Argo products are in high demand in Asia, Gulf & European Countries. The focus should be on Less transit time & decent margins or if you are choosing for a Longer transit period you should attain a good margin.
Step 4: International Buyers
There are two ways of generating the Leads / business. One Is through online and the other way is through offline. Offline way of generating the business Is much powerful, easy to close & you get instant response and start trading Whereas online modes of getting business is slightly a delayed process where in it takes close to 2-3 Months to convert the lead into a business. The difference between the both is in online you can target any part of the world sitting right back in your home / office whereas offline simultaneously you can't travel to all your target markets. For Agri Sectors the Prospective buyers are the whole sellers, resellers, Bulk importers, Grocery Shop owners, E-commerce, Import agents.
Step 5: Quotation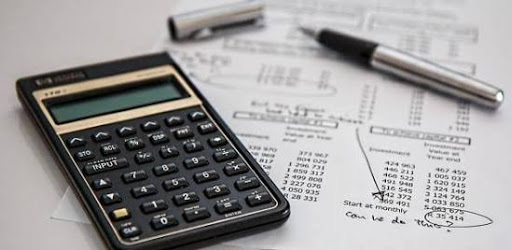 Pricing is the vital part of nay business. Especially in Agri exports all the commodity trades tends to fluctuate almost every day. First impression is the best impression, the way you quote itself will give a signal to your buyer whether you are in the trade or not. The quotation actually depends upon the shipping terms instructed by the importer and you follow the protocol of that shipping term & give the quotes in USD.
Step 6: What are the documents required to export Agri products?
This is the Documents which a exporter has to prepare to ship the goods from India to other countries & these are categorized into two:
A} Pre – Shipment Document – These are the Documents which you give it to CHA along with the cargo
B} Post – Shipment Documents – These are the documents which you give it to the bank to realize the inward remittances into your account.
The documents required from the exporter is Invoice, packing list, Certificate of origin, FSSAI certificate on a general note. You will be adding more documents as per the Country & product specific which is basically instructed by the importer. The documents as of today isn't a big deal at all & it has become ease of doing business.
Step 7: Shipping & Logistics in Agri Exports
Logistics & shipping are the other end of the work which a exporter has to plan in order to process the orders with PUNCTUALITY. You can't supplying the goods without a strong plans, if you aren't able to process the orders within the stipulated time, its equivalent to recurring a loss for you and buyer. The logistics of onions are to be done only by the shipping company who have previously handled onions consignment. There are two parts over here when comes to shipping & logistics: 1. Customs clearance. 2. Shipping . Both are handled by the different divisions in the shipping companies. In customs clearance, CHA (Customs House Agent) takes the hand in Clearing your goods as per the customs norms, In shipping, the vessels or liners comes into the picture to ship your goods to the destination. In this step, Don't ever try to negotiate the time frame, Be quick & deliver your goods to port in order to get your process done before the CUT – OFF Period, never handle the shipments under pressure, it will cost your Life. Plan it wisely before you take up the order and start executing withing time frame. Otherwise your Shipping company woudnt be able to ship in the prescribed schedule as they lack experience . For Eg. If your ship is Sailing on sunday the cut off would be on Friday , Friday Morning the Goods should be given to your Shipping company ( If he is asking the goods 3 or more days before the sailing day, he is a Fishy Shipping company ).Get the Quotation & container booking , as the chances are there due to the demand the prices also fluctuates .
Facts about agri exports :
This is the fastest moving commodity in the global market.
Start the trade with 1 Container and simultaneously grow it bigger, don't start with 12,500MT orders, You will loose it.
While handling Perishable cargo, handle with extra care of the quality & packing.
Plan your Agri products shipments well in advance, don't try to poke in the end time.
Prices do Fluctuate, While quoting state it in your Performa invoice that this quote is valid only for 24 hours.
Don't Believe any suppliers blindly, go to the spot and try procuring it by yourself for the first few shipments.
If you are opting for Online mode of getting buyers, start Advertising it yourself through your website instead investing in external data.
Conclusion
I hope this article helps you to understand how to agri exports from India, Please leave your thoughts in the comment section.